FREE RETURNS: In Store for 28 Days
CLICK & COLLECT: Ready within 30 minutes
BULK TRADE DISCOUNTS: Available Online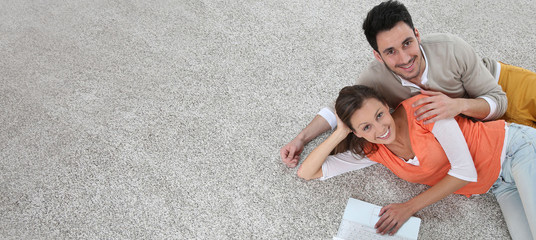 Need to know more about Carpet Underlay?
A good carpet underlay will:
Provide luxury and comfort
Protect & prolong the life of your new carpet
Help your carpet to look better for longer
Provide excellent sound and heat insulation
You will spend a lot of time, trouble and money selecting your new carpet so it makes sense to protect it with a good quality carpet underlay. Your underlay provides your carpet with essential support and so you should always buy the best underlay that your budget will allow.
Some carpets are manufactured with a built-in underlay but most carpets are "hard backed" or "secondary backed" and it is vital that they are fitted with a good carpet underlay.
Underlay acts as a "shock absorber" between your new carpet and the floor. Floors themselves have no "give" or resilience, so when you walk on a carpeted floor with no underlay all the pressure is absorbed by the carpet, rapidly accelerating its wear.
When an underlay is used it takes all the pressure, "cushioning" the wear and protecting the carpet.
This "cushioning" effect also adds an extra dimension of comfort to your carpet, giving it a really luxurious feel underfoot. In addition, an underlay provides good heat insulation and is excellent at absorbing noise.
Always use the best underlay that you can afford. A top quality underlay such as Duralay Lifestyle will make even the least expensive carpet feel luxurious and will make heavier quality carpets feel spectacular!
We would advise you to use a top quality rubber underlay as they are exceptionally resilient, feel fabulous underfoot and do not retain dust the way that old felt underlays do.
www.tradepriced.co.uk offers a range of underlays to suit all domestic and commercial locations.
The underlays offered on our site are top quality rubber and carry the manufacturers full guarantee, but do be warned of cheap imitations which are often imported from Malaysia and China without a British Standard Mark. Often these underlays are made to look like good ones by copying the pattern or colour used. In most cases they are a much lighter product or, at worse, are made from blown plastic and fillers, which will flatten out within a short period of time offering no protection to your carpet.