FREE RETURNS: In Store for 28 Days
CLICK & COLLECT: Ready within 30 minutes
BULK TRADE DISCOUNTS: Available Online
PU Carpet Underlay… what you need to know
PU carpet underlays are becoming more and more popular for a number of reasons, they are light weight and easy to handle, have excellent heat and sound insulation properties and importantly stay as soft and springy for longer. Many of our customers telephone us and ask "Why are they so cheap then?" The answer is simple, they are made out of recycled materials and are therefore cheaper to produce.It is far easier to make a product that has been part made already against a rubber based underlay that has to be produced from scratch.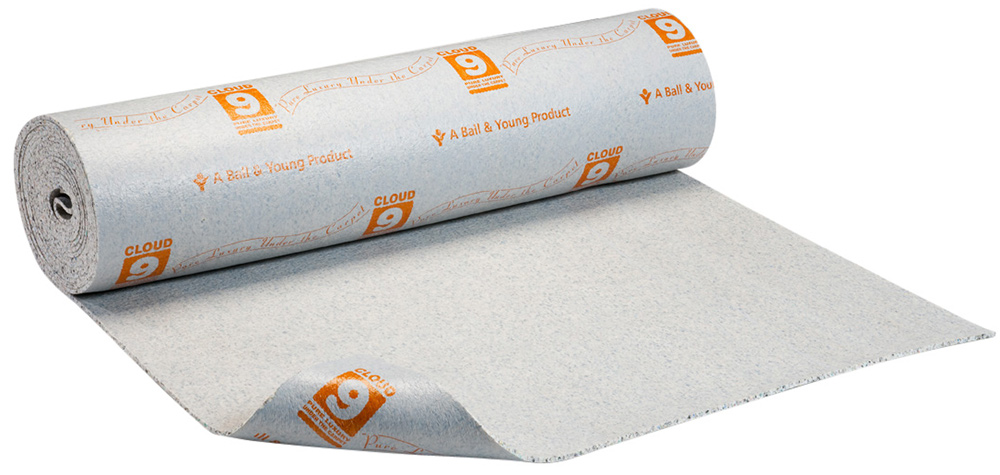 So which one should I go for?
For carpets that already have a built-in underlay we would suggest that the 8mm or 9mm underlay would be best as they are already partly cushioned, but for most carpets that are "hard backed" or "secondary backed" and it is vital that they are fitted with a good carpet underlay, so we would recommend Tredaire Softwalk 9mm or for a real Luxury feel Tredaire Dreamwalk 11mm Carpet Underlay.
Another question we are asked is "why aren't PU underlays measured in weight?"
Without going into too much detail they technically are, but it would be confusing to offer to the public another product thats measured in weight as the rubber based carpet underlays are, so they are usually marketed by thickness 7mm, 8mm, 9mm and 11mm. Needless to say that all our PU carpet underlays such as the Tredaire range and Cloud 9 domestic and Our Own Label PU underlays are weighted to nearly the same specification. The underlays that are heavier weights are the contract versions which to be fair can feel hard under your carpet and should be left to Commercial applications or where for instance a wheel chair may be used in the home.
"OK so I want the best, so which PU Underlay?"
Tredaire Dreamwalk is by far the most superior product for Luxury use all round and we supplied this product to "Colin and Justins How Not To Decorate". When shopping around on the internet, you may be offered such products called Cosi and Blue Heaven and we are asked why we don't stock them. The answer is simple, they are budget based low density underlays and not equivalent products to the brand leading underlays such as Dreamwalk, Softwalk, Cumulus, Cirrus and Nimbus.