FREE RETURNS: In Store for 28 Days
CLICK & COLLECT: Ready within 30 minutes
BULK TRADE DISCOUNTS: Available Online
Rubber Waffle Carpet Underlay… what you need to know
Waffle Rubber cased Carpet Underlay is supplied by the majority of retailers as a general rule of thumb. There seems to be a never ending amount of carpet underlay available to the general public through various different carpet outlets throughout the UK.
But this is not really a true statement.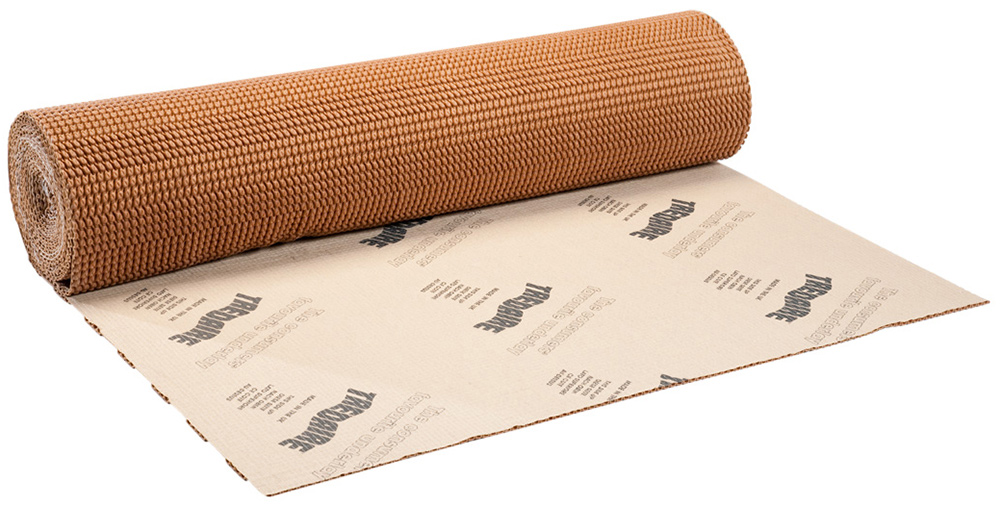 The main type of underlay supplied by the Nationals is of the waffle rubber type and believe it or not,there are only a handful of suppliers and different types available.
Retailers will supply the same underlay under different names with only slight specification changes to prevent the consumer being able to compare prices at other retailers. This allows retailers to charge a totally inflated price for the product on offer.
Rubber based waffle type carpet underlay, as supplied by the majority of retailers, comes in various different weights, this is the only main difference and there are only five main different weights available.
The weight of the underlay is related to the "feel underfoot",the heavier the weight, then the softer and thicker it will feel when walking upon it.
So a 65lb weight will not have the luxurious feel of the 130lb weight underlay.
The only exception to this, is that the 150lb weight feels harder underfoot than the 130lb. If comfort is required then the 130lb weight has the most luxurious feel. We have listed the main weights of underlay on offer in the UK market place below.
60lb, 80lb, 100lb, 130lb and 150lb