FREE RETURNS: In Store for 28 Days
CLICK & COLLECT: Ready within 30 minutes
BULK TRADE DISCOUNTS: Available Online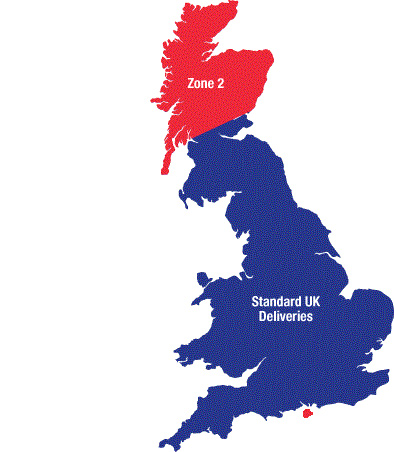 We are proud to have the UK's fastest carpet underlay delivery and how do we do it?… simple we have the stock!! which is dispatched from our own warehouse… not many can say that!!
Orders placed before 3pm are usually dispatched that day or of course we are the only internet company to offer you delivery days at checkout to suit you!!
(The only exceptions are certain Scottish and Highland postcodes (Red Area) and Northern Ireland which are typically 72 Hr but please allow upto 5 working days.)
Please ensure the correct delivery option is selected at checkout.
We offer deliveries Monday to Friday and you can always Collect your products by your chosen carrier at no extra charge.
We offer
Call and Collect within 1 hr: Order online and Call and Collect between 10.00-1600 Mon-Friday.
Standard Delivery : Delivery to your door typically within 2-3 working days, but please allow upto 5 working days.
Express Delivery : (Temporally suspended) You will receive your delivery typically the day after dispatch.
Highlands and Lowlands: Highland and Lowland Deliveries:Please refer to shopping cart for exact costs and all deliveries in these Zones are typically 3 working days but please allow up to 5 working days.
Northern Ireland: Please contact us for a quote prior to making any purchase for pricing and delivery times.
All other areas in the UK not covered by the above Please contact us for a quote prior to making any purchase for pricing and delivery times.
Postage & packing charges are calculated for all deliveries upon the delivery geographical location, value, size and weight and type of service ordered, these costs are clearly visible prior to committing to any purchase by placing the required items into the basket and selecting the delivery service for your location.
All prices quoted exclude VAT @ 20%
Please Note
Depending on the quantity and product types ordered and geographical delivery area we will deliver all consignments by National Couriers and Pallet drops and our own vehicles and we request that someone is available to sign for the goods upon delivery. Deliveries of big and bulky orders of 5 rolls or more or a weight exceeding 100kg may be made via pallet service and our own vehicles and there is no online tracking for this service. The delivery is to the kerb side only so help maybe required to move items to your premises. For deliveries to flats the delivery will be made to the ground floor main entrance, we also assume that access is available for HGV'S. Any damage or short delivery should be reported to us within 48 hours.
Important
Please ensure that your goods are inspected prior to signature for damage and that any arrangements for the fitting of floorcoverings are made after the delivery has been made. Once the goods have been signed for in "Good Condition" the carriers will reject any claim for damages.Should you have any query regarding your order or delivery, please contact us at sales@tradepriced.co.uk