RETURNS: by Courier within 28 Days
FAST DELIVERY: 2-3 Working Days
BULK TRADE DISCOUNTS: Available Online
Interfloor Carpet Underlay
Interfloor is the manufacturer of Tredaire and Duralay carpet underlay brands, it also manufactures non branded products too. Interfloor exports carpet underlay to over 400 customers in over 70 countries. Most of the world's best-known hotels as well as numerous cinemas, casinos and airports regularly use Interfloor carpet underlays, while homeowners across the UK continue to trust Interfloor's trusted and proven carpet underlay brands which have a heritage and history that represent British carpet underlay manufacturing at its best.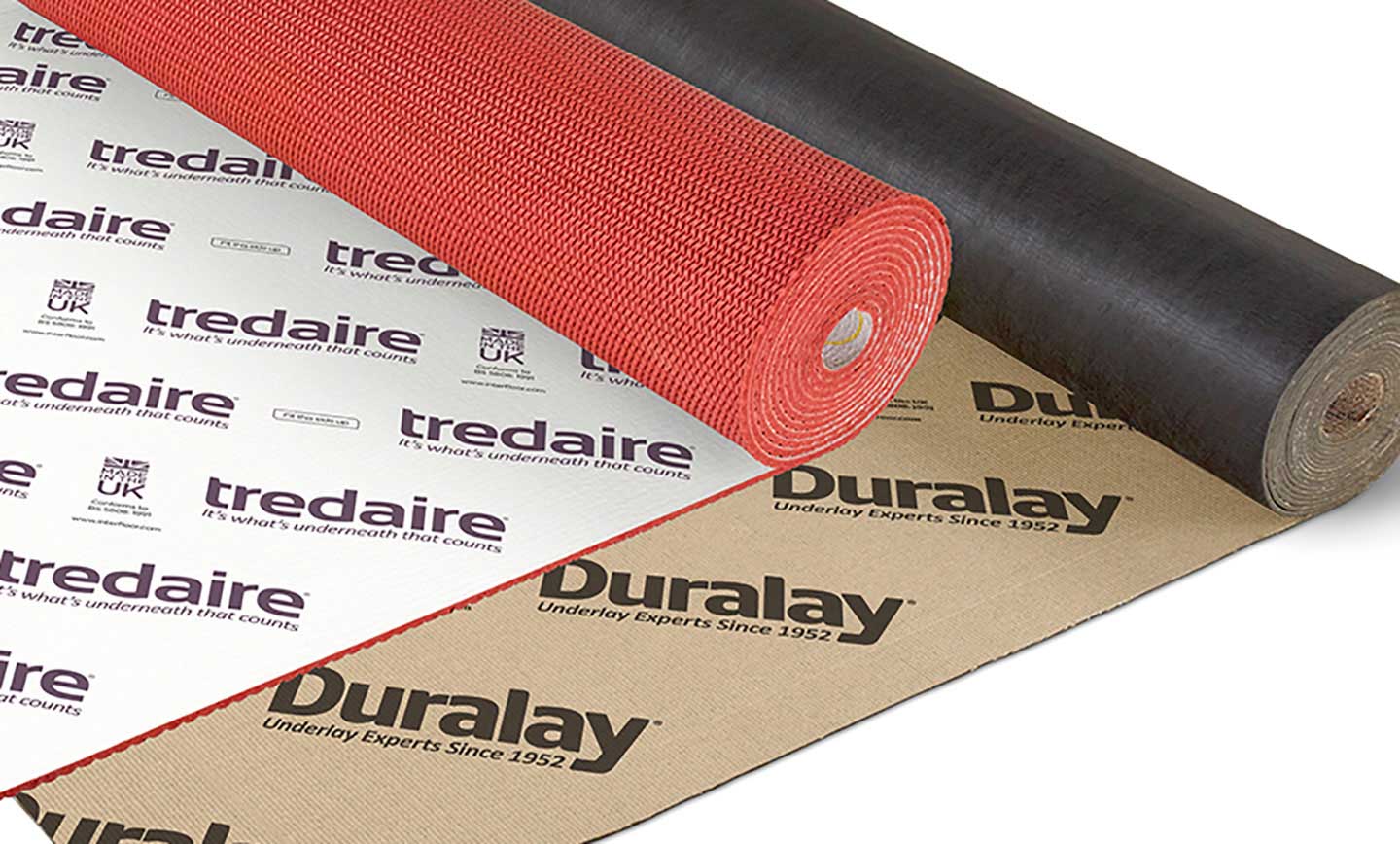 Interfloor was created by the merger of Tredaire and Duralay in 2002.
Their heritage dates back to the 1940s when Duralay began manufacturing the first carpet underlays in the UK. Interfloor are Europe's largest manufacturer of carpet underlay and flooring accessories and supply the best carpet underlay products the UK and around the world.
Interfloor manufacture a diverse range of underlay products including the three most popular forms of underlay – thick polyurethane foam, sponge rubber and crumb rubber. They also produce carpet gripper, floor edgings, flooring adhesives, tapes and tools.
Underlay sits beneath your flooring to provide a range of different benefits. It protects your flooring against heavy wear and extends its lifespan. We specialise in comfortable and insulating underlay that adds a touch of premium to your property. You will need the right one for the subfloor in your home. Our products are ideal for most floor types, including carpet, laminate, vinyl, and wood.
We supply major brands of flooring underlay online and are proud to supply Duralay,Tredaire and Cloud 9 at cheap prices online.